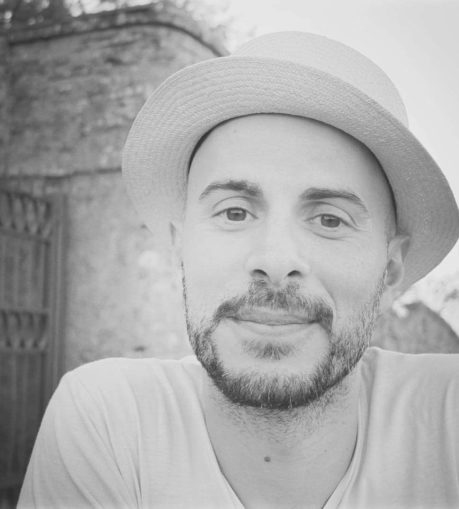 AMO RACCONTARE LA MIA VITA
ATTRAVERSO LA FOTOGRAFIA
Mi chiamo Pasquale e sono un fotografo professionista ma prima di tutto sono una persona curiosa della vita e amo raccontarla attraverso la mia fotografia.
La mia grande passione per il racconto e per i viaggi mi hanno portato a visitare, conoscere e vivere in varie parti del mondo. Tokyo dove sono stato affascinato dalla cultura orientale, e poi Berlino in cui ho realizzato vari progetti fotografici per vari magazine nazionali ed internazionali. Tornato in Toscana, dove vivo, ho iniziato a specializzarmi nella fotografia di reportage, eventi e matrimoni lasciando sempre spazio a nuove esperienze che arricchissero il mio bagaglio tecnico, culturale e personale come la formazione in Lighter Designer e progettazione disegno luci per opere teatrali.
La fotografia è sì, il mio lavoro ma è e resterà sempre la mia passione più grande che ogni giorno mi permette di continuare ad essere una persona curiosa, creativa ed innamorata della vita e dei suoi colori.
I LOVE TELLING MY LIFE
THROUGH PHOTOGRAPHY
My name is Pasquale and I am a professional photographer, but first and foremost I am a person curious about life and I love to tell it through my photography.
My great passion for storytelling and travelling have led me to visit, get to know and live in various parts of the world. Tokyo where I was fascinated by oriental culture, and then Berlin where I carried out various photographic projects for various national and international magazines. When I returned to Tuscany, where I live, I began specialising in reportage, event and wedding photography, always leaving room for new experiences to enrich my technical, cultural and personal baggage, such as training in Lighter Designer and lighting design for theatrical works.
Photography is yes, my job, but it is and will always remain my greatest passion, which every day allows me to continue to be a curious, creative person in love with life and its colours.